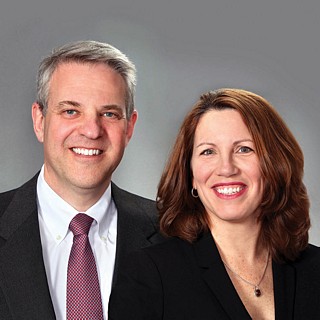 About Stillman and Halley
ABOUT EZRA STILLMAN
Since 1994, Ezra has been helping homeowners strategically market their properties. Ezra provides attentive and steady guidance throughout the home buying and selling process. A recipient of undergraduate and graduate degrees from Cornell University, Ezra has a studied understanding of the complexities of the Brookline and Newton real estate markets, where he has established himself as one of the most sought-after REALTORS®. His loyal following of past customers is evidence of his success. Ezra and his wife reside in Brookline where they raised their three children.
ABOUT KATHY HALLEY
After earning her MBA from Harvard Business School, Kathy worked for eight years in the corporate world as a management consultant to companies ranging from the Fortune 500 to start-ups. This experience honed the analytical and marketing skills, strategic approach, exceptional service, and strong work ethic that have driven Kathy's tremendous success in real estate since 2001. From marketing single-family homes and condominiums, to working with developers on all stages of new construction (from initial design concepts through closing the sales), to helping buyers find the right home for them, Kathy is passionate about helping her clients fulfill their real estate aspirations while having fun along the way. As a result, Kathy's clients continue to seek her counsel over time and enthusiastically refer her to their family and friends.

As an undergraduate at Northwestern University, Kathy was an endowed scholar, three-time Division I All-American, and competed on the U.S. Women's Field Hockey Team. She was also inducted into Northwestern's Athletic Hall of Fame. Kathy and her family are active members of the Brookline community and her two children attend the Brookline public schools.
Click below to see a sampling of the current offerings being marketed by Stillman & Halley:
Development Opportunity on Greenwood Street, Newton
147 Fuller Street #2, Brookline
72 Walnut Street #1, Brookline
CLOSED
164 Coolidge Street, Brookline
Real Estate Listings
$2,299,000

2 bedroom, 2 bath, 1 half-bath
Condo/Townhouse
110 Stuart Street
Boston - Back Bay, MA 02116.